Bunion and Deformity Correction Surgery - Deformities of the feet are common, and one of the most common deformities are bunions. Most people are unaware that bunions are progressive deformities that are inherited. People who possess this genetic trait are likely to develop an enlarging prominence on the side of their foot, as well as a great toe that leans against the other digits. When bunions become painful or debilitating, surgery is required to restore the digit alignment. Bunion surgery rarely consists or just "shaving the bump." Typically the surgical correction requires creating a cut in the bone and altering the actual anatomic alignment. There are over 50 different procedures for bunion correction. The physical exam, specific X-rays, and patient review all are taken into consideration which bunion surgery is optimal for the patient. This includes recovery expectations. A comprehensive approach will ensure a successful surgery. Our doctors are fully trained and certified for all bunion correction surgeries. We are proud to offer the Lapiplasty and Adductoplasty by Treace Medical, the Reference Implant by In2Bones Surgical, and our surgical plating and hardware is provided by GEO Surgical, Paragon28, Wright Medical, Arthrex Surgical, and Anika Surgical.
Trauma of the Foot and Ankle - Trauma of the foot and ankle included all bone and soft tissue related injuries. This can involve broken or dislocated toes and or other bone in the foot and ankle. One of the most common soft tissue injuries are sprains. The proper clinical evaluation including X-rays will help guide our doctors to recommend the optimal treatment plan for our patients. Sometimes an MRI or CT scan is helpful.
Wound Care - Our doctors have thousands of hours of experience treating wounds of the lower extremity. Although Diabetes is the leading cause of ulcers and infections in the lower extremity, it is actually the impact of Diabetes on the nervous and circulatory systems in our bodies that leads to complications. We are trained to utilize the lated surgical and non surgical approaches to help heal wounds quicks and also prevent infection. We are proud to offer Merakris Stem Cell Graft treatments, Epifix Wound Grafts, KCI Vaccum Assisted Wound therapy, VersaJet Surgical debridements,
Arthritis - Osteoarthritis or Degenerative Joint Disease is the term that describes the wear and tear in our joints that leads to the breakdown of the cartilage lining. Since this chronic process is inflammatory, patients experience pain, swelling, and can eventually be debilitating. Arthritis in the foot and ankle is very common, there are roughly 30 bones and joints! Depending on the location and extent of damage, we have all the conservative and surgical treatment options at our disposal. We proudly offer Supartz Hyaluronic Acid injections, Platelet Rich Plasma injections, In2bones Joint Replacement, Arthrosurface Joint Implants,
Ingrown Nail Center Of Excellence - One of the more common conditons treated by the doctors of Tri-City Podiatry Group is the ingrown nail. If you or a family member have experienced this condition, you understand that the level of pain and anxiety it causes can be significant. Many inpiduals avoid seeking treatment, fearing that any care will only increase their discomfort. Today, with the use of "needleless injection" technology available at Tri-City Podiatry, patients no longer need to fear procedures for ingrown nails. People of all ages have found permanent relief from this painful condition, and often enthusiastically refer their family and friends with the same problem.

I was without pain from the moment he began."
BF - Permanent correction of ingrown nail.
Read more....

Joint Replacement Surgery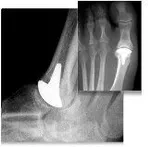 In the past, when patients were facing foot surgery or degenerative arthritis, particularly of the great toe joint, there were no good alternatives to joint fusion. Once the joint is fused, it is no longer able to bend. With recent innovations in joint replacement, patients now have options. Current improvements in implant design provide excellent results and patient satisfaction, allowing the joint to function and bend in a more normal and natural fashion. Joint replacement surgery generally provides a more rapid return to physical activities and fewer post-operative limitations. The surgeons of Tri-City Podiatry group have extensive experience utilizing these new technologies and will be happy to discuss your options with you.
"I can walk without pain, a gift in itself."
Bunion surgery with Total Joint Replacement.
Read more....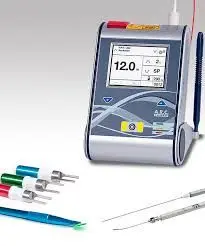 Laser Therapy - The A.R.C. FOX Laser is a solid state, Class 4 diode laser system, that is made in Germany. A.R.C. is the manufacturer of the worlds best surgical laser systems used for opthamalogy, dermatology, and dental medicine. It is a fully calibratable laser system that is able to apply up to 1064 nm at 12 watts, in continuous and intermittent waveforms. This laser has many different applications including nail fungus, spider veins, tendonitis, fasciitis, warts/skin lesions, and neuromas.
Nail Fungus - Studies have shown up to 94% effectiveness when applied for fungal nail infections. The procedure is virtually painless and without side effects. Successful treatment of nail fungus will improve thickness, coloration, and make trimming easier.
Treatment of Nail fungus involve 2 separate treatment sessions, 3 months apart. Overall nail appearnce improvements can be appreciated as early as 4 months but usually take 9-12 months as the nail tissue matures and grows out
Warts - Laser ablation of warts is a safe effective method. The procedure involves local anesthesia of the area where the lesion is. The laser is applied in intermittent fashion, then the surgeon carefully debrides the material. A short recovery period is required to allow for healthy skin recovery, mostpeople are back to full duty within 1 week and the effectiveness is 100% . Little to no scar formation is noted after full healing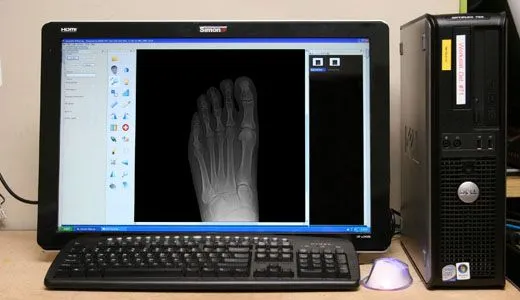 Digital Radiographs - Latest technology in digital X-rays in our office allow us to obtain brilliant images, significantly reduce radiation exposure to our patients, and provide instantaneous radiographic results for our patients. In addition, patients can obtain disc copies of their films to be reviewed by their family physician or other specialist.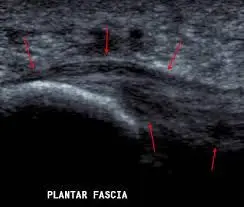 Diagnostic Ultrasound - Used as a non-invasive, convenient, and painless imaging tool when assessing tendonitis, plantar fasciitis, cysts, and other soft tissue abnormalities. If necessary, the doctor will consider an MRI to obtain more detailed imagery to determine the optimal treatment.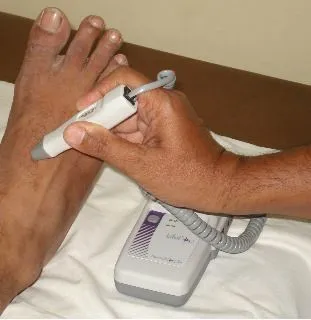 Doppler Ultrasound Vascular Testing - Used as a non-invasive, convenient, and painless screening tool when assessing patients for arterial disease. There are 2 major arteries that supply the majority of blood to each foot.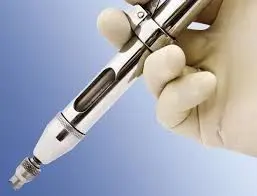 Madajet - Needle-less Injection - A needle-free injector for local anesthesia, designed for patient comfort, is a proven means of reducing the pain and fear associated with traditional needle injections. This method is available for many common procedures performed in the office, including ingrown nail surgery, warts, ganglion cysts and cortisone injections.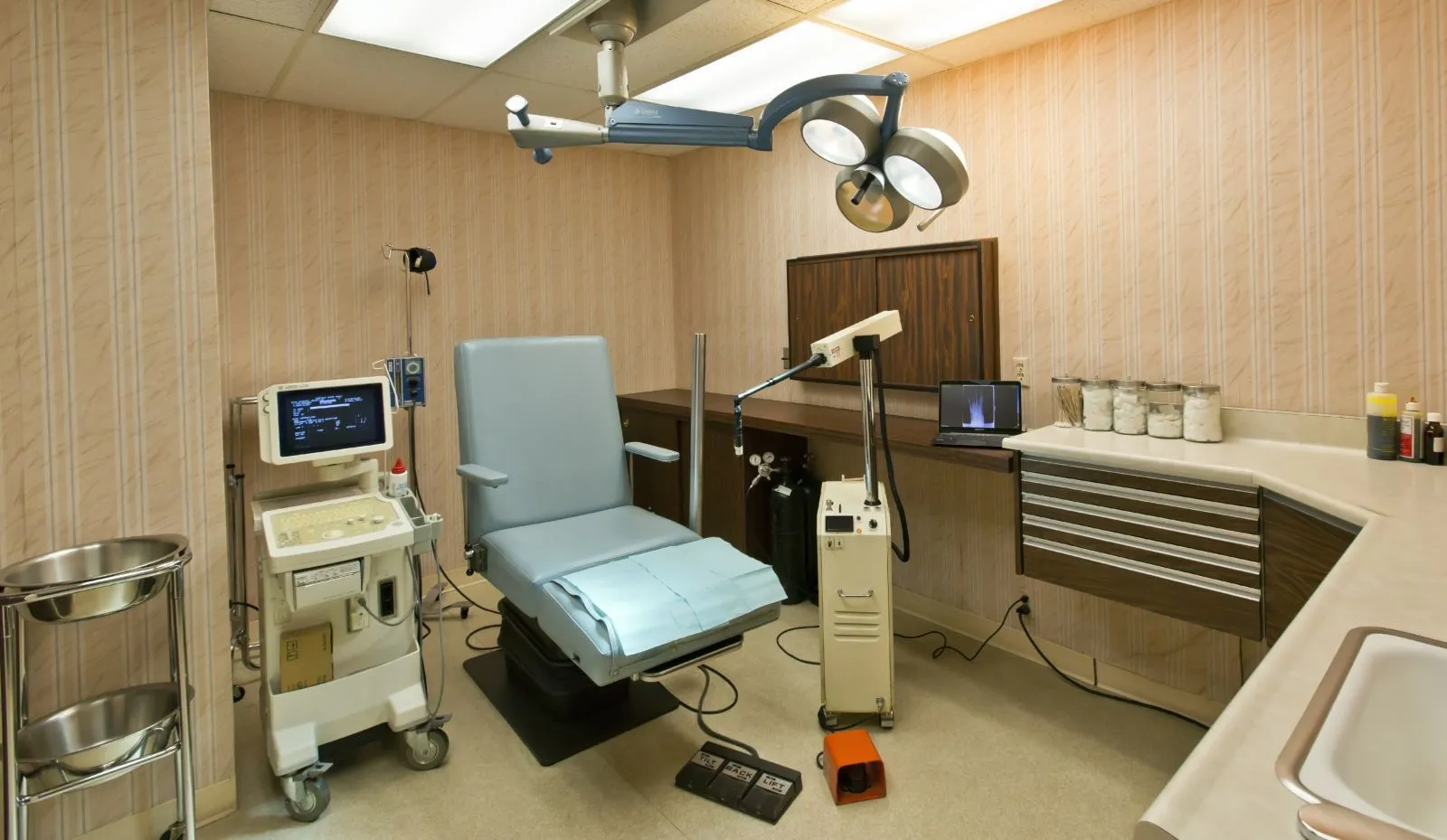 Operating Suite - For some post-operative dressing changes, wound checks, and minor surgical procedures, the operating suite provides an enclosed, clean environment. Overhead operating room lighting, hard floors, and aseptic conditions ensure that chances of infection are minimized and patient satisfaction is optimized. CO2 laser, ultrasound, and nitrogen gas powered surgical instruments and full sterile conditions are available in our Operating Suite.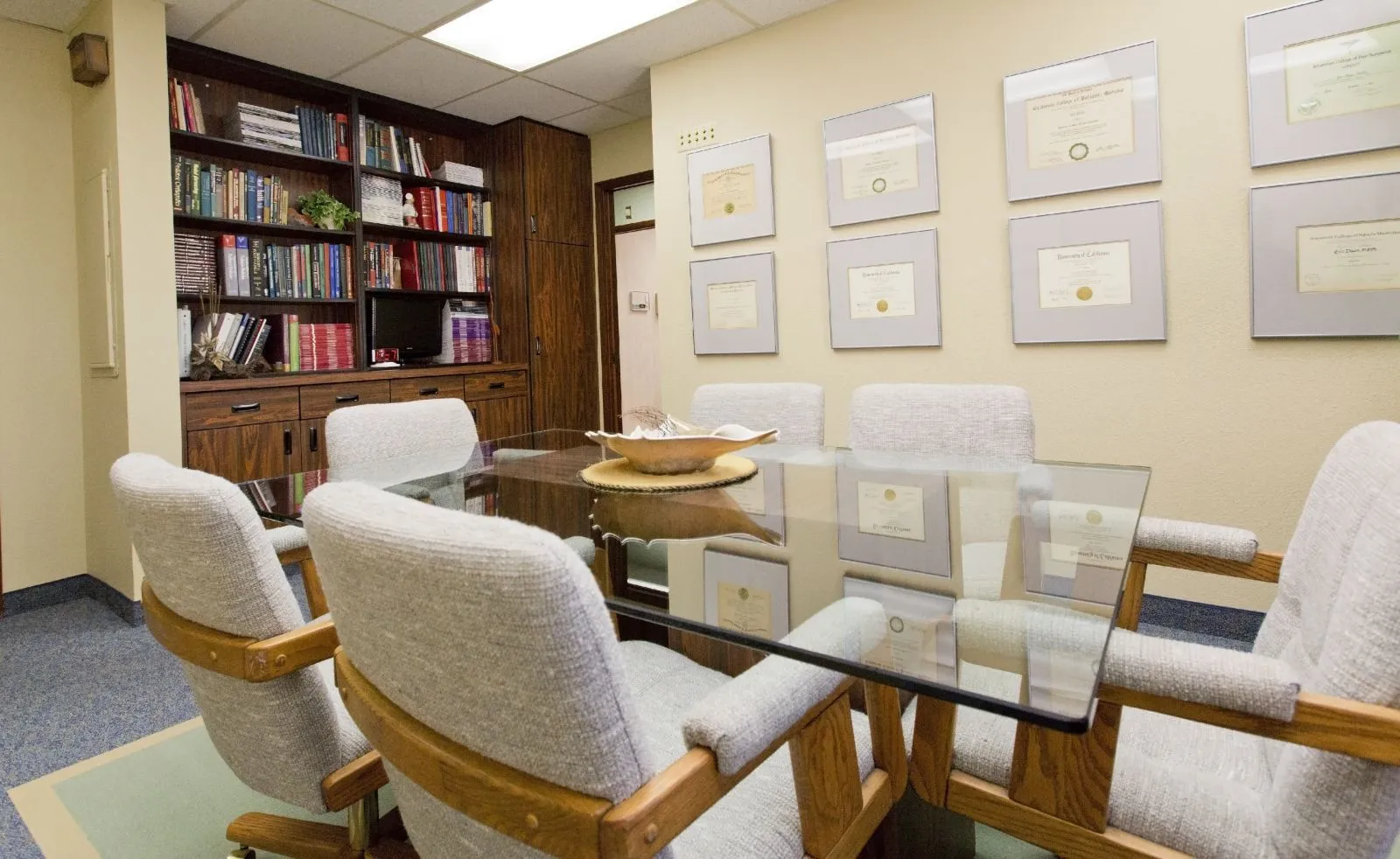 Library & Conference Room - The conference room is equipped with the ability to telephone conference in addition to wireless internet video conferencing as well. The entire side of the room boasts a vast array of surgical text and journals.
Casting Room - Our dedicated casting room allows us to custom fabricate fiberglass and plaster casts, custom orthotics, custom molded ankle braces, ankle foot orthoses (AFO's), and also conduct biomechanical assessments to provide precise high quality and custom products.
Electronic Health Records (EHR) - At Tri-City Podiatry, patient privacy is our priority. Our EHR is not only compliant with new medicare and government guidelines, it is also fully encrypted and also backed up daily to protect the integrity of your important medical records. In addition, our digital imaging is also protected on the same computers, allowing full integration for the most effective treatment.
Tri-City Podiatry Group offers a full array of podiatric services to help you maintain healthy feet. Some of the more common conditions we treat are listed below. You can read more about specific conditions and services by clicking on the links below, or by visiting our Patient Education section of this site.
Achilles Tendonitis
Ankle Fractures
Ankle Instability
Ankle Sprains
Arthritic Foot & Ankle Care
Athletes Foot
Bunions
Calluses
Corns
Diabetic Foot
Flat Feet
Fractures
Fungus Toenails
Geriatric Foot Care
Hammertoes
Heel Spurs
Ingrown Toenails
Injuries
Neuromas
Orthotics
Plantar Fasciitis
Warts
Ankle sprains are caused by an unnatural twisting or force on the ankle bones of the foot, often resulting in one or more ligaments on the outside of the ankle to be stretched or torn. If not properly treated, ankle sprains could develop into long-term problems. Read more....
Bunions are misaligned big toe joints that can become swollen and tender, causing the first joint of the big toe to slant outward, and the second joint to angle toward the other toes. Read more....
Flat feet are a common condition. In infants and toddlers, the longitudinal arch is not developed and flat feet are normal. The arch develops in childhood, and by adulthood, most people have developed normal arches. Read more....
Hammertoe is a deformity of the second, third or fourth toes. In this condition, the toe is bent at the middle joint, resembling a hammer. Left untreated, hammertoes can become inflexible and require surgery.Read more....
With a diabetic foot, a wound as small as a blister from wearing a shoe that's too tight can cause a lot of damage. Diabetes decreases blood flow, so injuries are slow to heal.Read more....
Plantar fasciitis (or heel pain) is commonly traced to an inflammation on the bottom of the foot. Our practice can evaluate arch pain, and may prescribe customized shoe inserts called orthoses to help alleviate the pain. Read more....
A chronic infection caused by various types of fungus, Athlete's foot is often spread in places where people go barefoot such as public showers or swimming pools. Read more....